The Nigerian entertainment industry is filled with celebrity couples. However, there are some that are talented on their own, but when combined together, make a powerful duo. Daily Trust highlights a few of the power couples in the Nigerian entertainment industry.
Olu Jacobs and Joke Silva
Nollywood Veteran stars, Oludotun Baiyewu Jacobs, popularly known as Olu Jacobs, and Joke Silva are our first celebrity power couple on the list.
The iconic duo met in theatre during the pre-production of a stage play in Nigeria in 1981 and later got married in 1986. Their union is blessed with two children.
They both have starred in many movies, both international and Nigerian movies.
Tuface and Annie Idibia
Popular Nigerian singer, Innocent Ujah Idibia, popularly known as Tuface/2baba, and Nollywood actress, Annie Macaulay-Idibia, are another celebrity couple on our list.
Annie first met Tuface at Even Ezra Music Studio when she was fifteen years old and later on started officially dating the singer a few months after.
Despite their several breakups as a result of 2baba's baby mamas situation, the couple still always find a way back to each other.
Tuface proposed to Annie on Valentine's Day in 2012 and had a Dubai wedding in March 2013. They share two children together.
JJC Skillz and Funke Akindele
Another couple on our list is Nigerian songwriter and rapper, Abdulrasheed Bello, popularly known as JJC Skillz, and popular Nigerian actress, Olufunke Ayotunde 'Jenifa' Akindele-Bello.
Finally, UAE lifts ban on Nigerian flights
Out-of-School Children a National priority, says FG
The couple met when Funke was looking for a good director and cameraman for her series, Jenifa's Diary. They secretly got married on August 23, 2016, in London and welcomed a set of twins in 2018.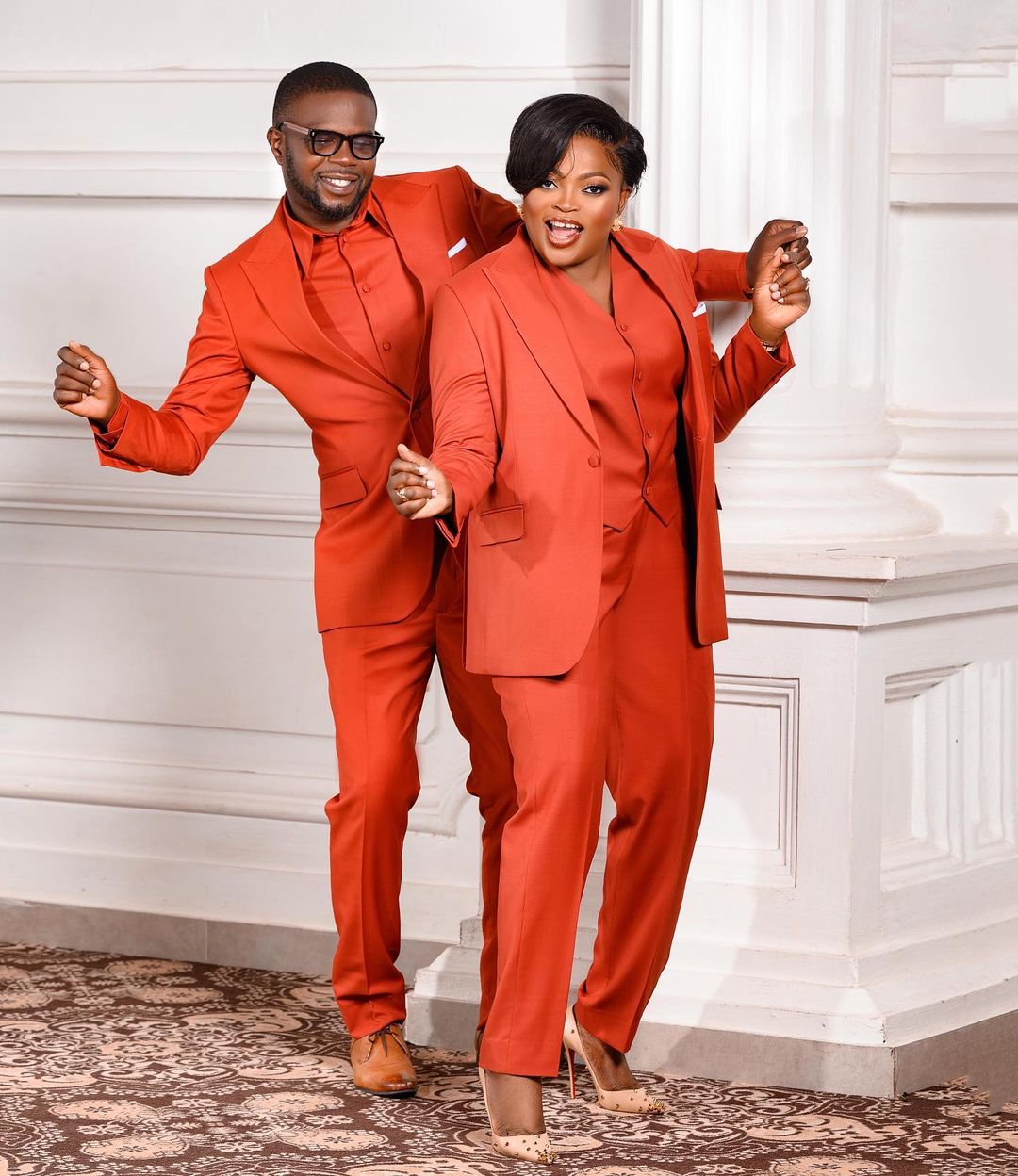 Banky W and Adesua
Another sensational Gen X couple is Nigerian singer and politician, Olubankole Wellington, also known as Banky W, and Nigerian actress, Tolulope Adesua Etomi-Wellington.
The couple met on Instagram and started secretly dating in 2015 until they got engaged in 2017. They had a beautiful South African wedding in November 2017, in Capetown and welcomed their first child in January 2021.
Kolawole Ajeyemi and Toyin Abraham
Another beautiful couple is Nollywood stars, Kolawole Ajeyemi and Toyin Abraham Ajeyemi.
Both of them had been friends for ten years and they both officially started dating in 2017.
In July 2019, the duo had their traditional marriage and welcomed their first child together in August 2019.
Ibrahim Suleiman and Linda Ejiofor
The last on our list is Nollywood stars, Ibrahim Suleiman and Linda Ejiofor. They both are well known for starring in the popular TV series, Tinsel.
They met a couple of times randomly through mutual friends and later got hitched in November 2018. They both share a son together that they welcomed in July 2020.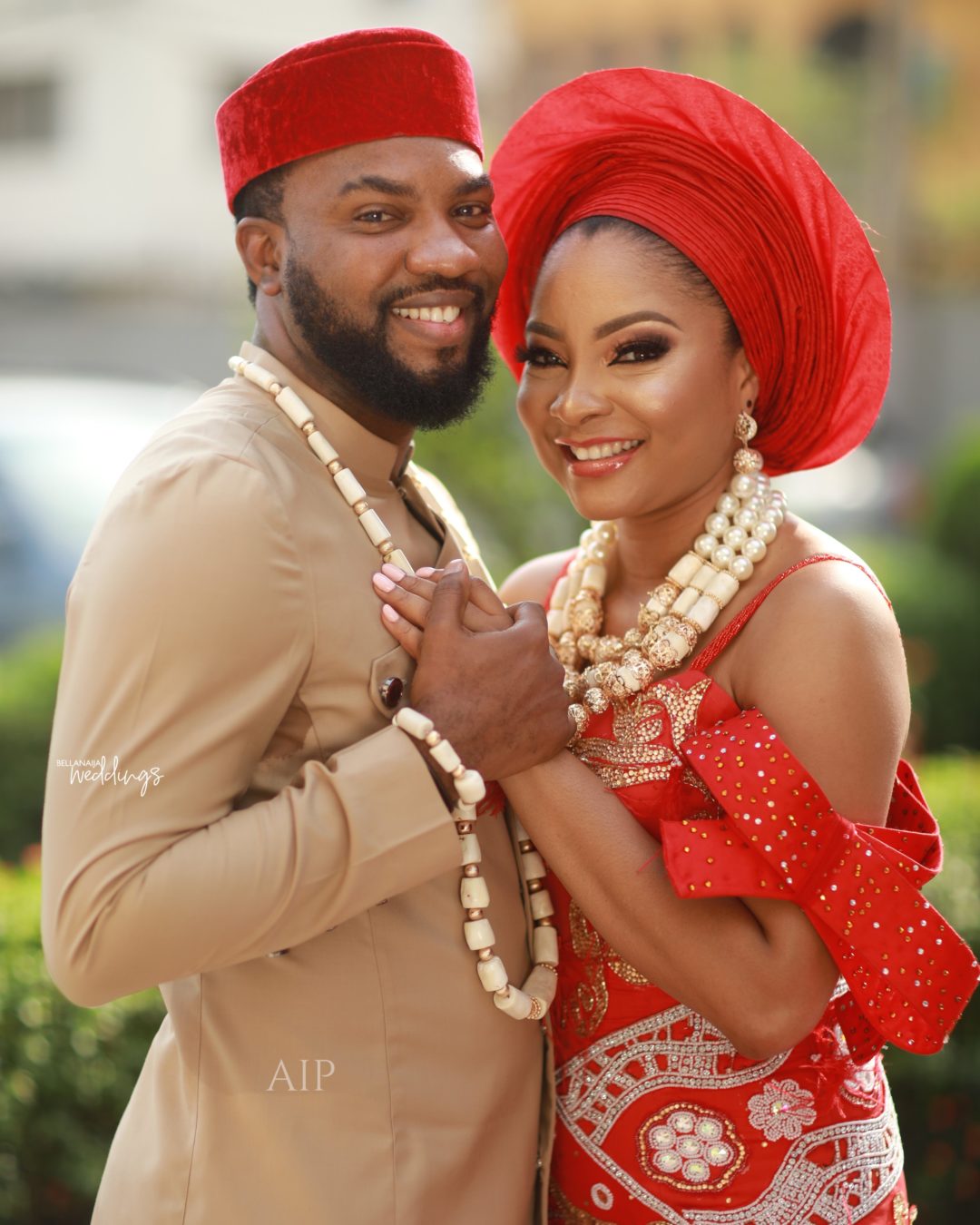 Some Kannywood power couples are:
Muhibbat Abdulsalam and Hassan Giggs
Veteran Kannywood actress, Muhibbat Abdulsalam, got married on June 28, 2008, to Hassan Giggs, one of the industry's most celebrated film directors.
The couple has been married for 13 years as they celebrated their 13th wedding anniversary on June 28, 2021.
Their wedding was among the most talked-about in the industry due to the couple's popularity. More so, in the film industry, marriages among colleagues are notorious for not lasting long. The couple is respected for never being involved in any scandal.
Abdulsalam, who was born and raised in Kaduna to Yoruba parents, had a diploma in Nuhu Bamalli Polytechnic, Zaria, before venturing into the Hausa film industry that is dominantly based in Kano State where she met Hassan Giggs, a veteran director.
Abdulsalam quit acting after marriage and now runs a business in Kano, while her husband continues as an industry's director and producer.
Their marriage is blessed with 3 daughters.
Maryam A. Baba and Abdul Kafino
Maryam A. Baba, popularly known as Sangandale, is one of the oldest backstage Kannywood artistes and easily the most popular female singer in the industry.
The singer and songwriter was born and raised in Kano, where she started a successful career as a singer for many years, before getting married to another singer, Abdulrashid Muhammad Ibrahim, known as Abdul Kafinol.
Though Sangandale was by far more popular than Kafinol, the marriage is popular because they are both singers and the wife is older than the husband — a very unusual scenario as, in the northern Nigerian, unions like that are rare.
Sangandale had dated one of the most famous male singers of the industry, Aminu Ala, popularly known as Alan Waka, before getting married to Abdul Kafinol.
Maryam Sangandale continues her singing career up to date. She sings for the industry's movies, for politicians, and for wedding couples across northern Nigeria.